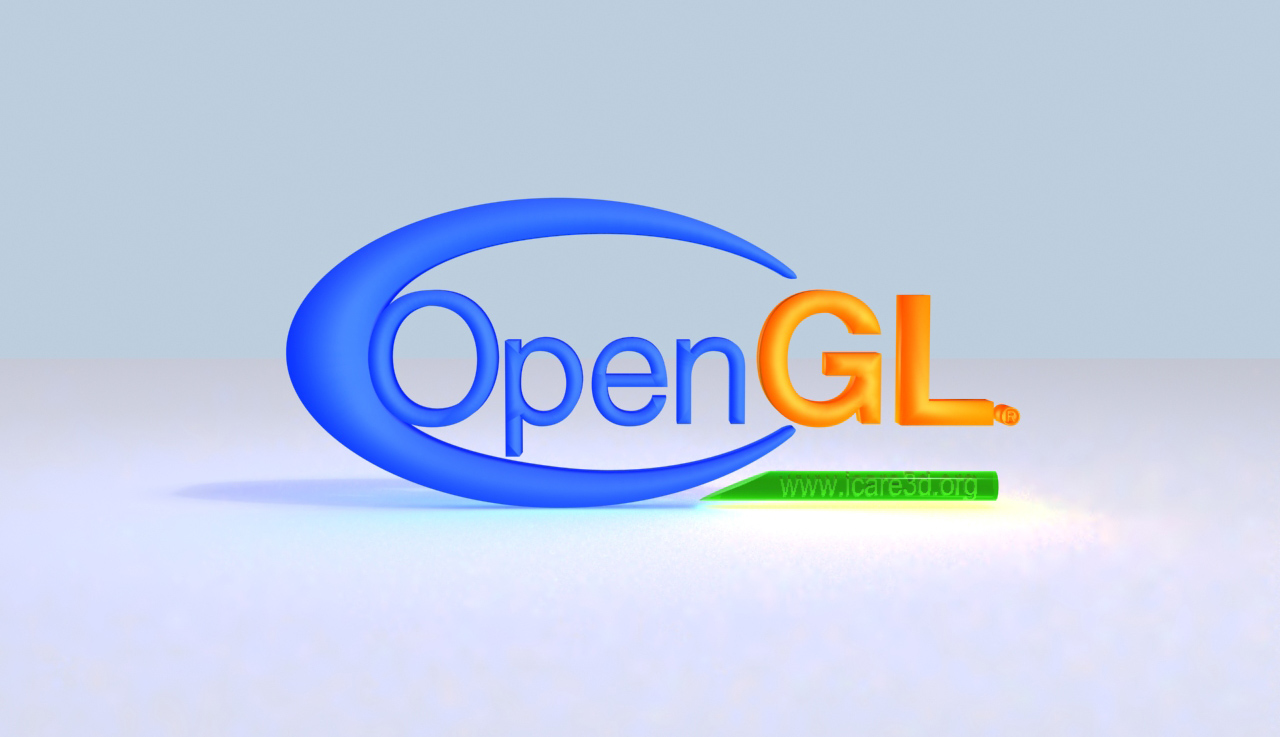 Here is a simple personal redesign of the OpenGL logo I have made for fun. It can be used as a wallpaper for OpenGL fans (who said the most seriously affected ones ?).
If you have suggestions to complete it don't hesitate
NOTE: OpenGL® and the oval logo are trademarks or registered trademarks of Silicon Graphics, Inc.